Welcome class of 2016!
Welcome to the RPI Cheerleading website! We are currently redesigning it so we apologize for any broken links or problems you may encounter. If you have any questions or concerns about the website or cheerleading in general, please contact us here.
2012 Competition Squad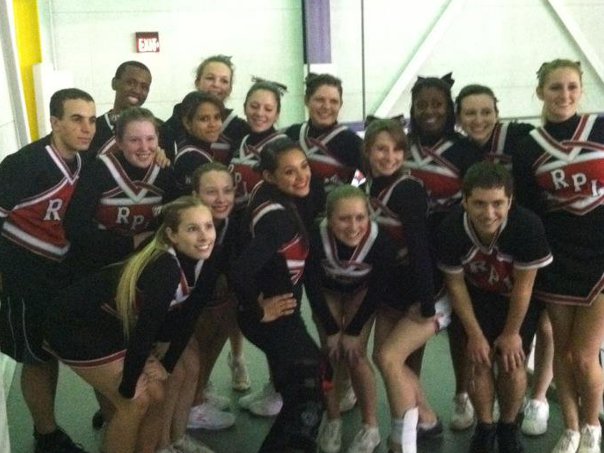 Congratulations to our 2012 competition squad for getting second place at the Albany Capital Championship and first place at the Six Flags Jamfest Competition!
RPI Cheerleaders is a team of male and female athletes who support Rensselaer and its athletic programs. The cheerleaders perform year-round, supporting the football team in the fall, the men's hockey team in the winter, and competing against other cheerleading squads.